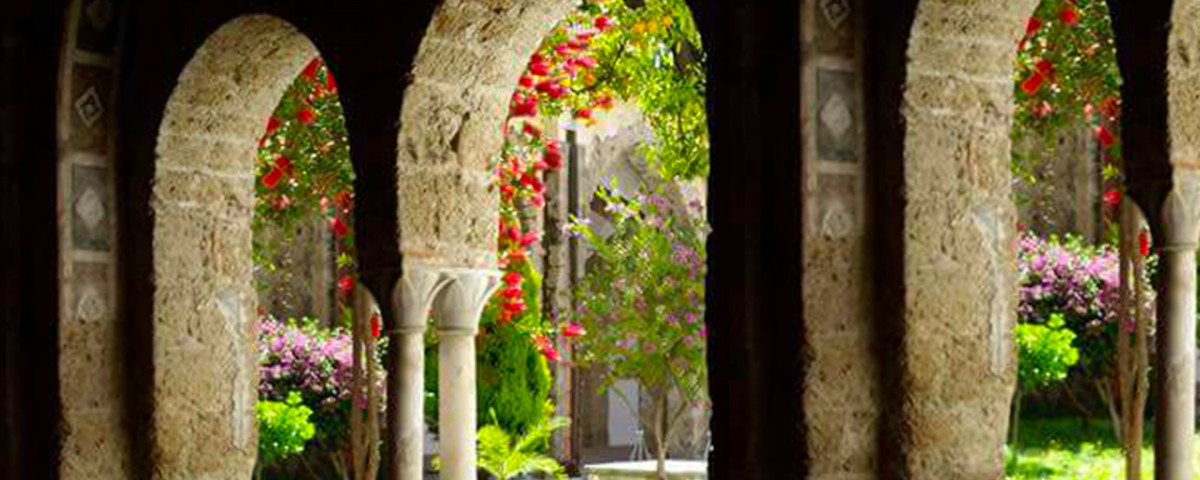 Complesso Monumentale San Francesco
Via Carlo Alberto, 46
07041 – Alghero (SS)
Sardegna- Italia
Cell/Whatsapp: +39 351 6428081
Alghero is one of the most evocative places in Sardinia.
The turquois sea, surrounded by white sandy beaches interrupted now and then by steep cliffs, its cultural heritage dating back as far as the XII century, the delicious food make Alghero one of the most visited places in Sardinia.  Historical events link it especially to Spain, it is in fact also called "the little Sardinian Barcelona" and Catalan is spoken. The Spanish walls of the sixteenth century still partially surround the historic center, providing a unique place to walk, admire the sunset and enjoy a drink. The Cathedral, one of the largest churches in Sardinia, the church of San Michele with its characteristic dome covered by polychrome tiles, and San Francesco, a notable example of Gothic-Catalan architecture adorn the narrow streets of the old town.
Alghero overlooks the sea of Riviera del Corallo where the precious red coral is collected, worked with skill by local craftsmen. Nearby, there are the promontory of Capo Caccia with the splendid Neptune's Caves, accessible both by sea and by land, Spiaggia delle Bombarde, Porto Conte and Porto Ferro, whose natural areas preserve a very rich and characteristic flora and fauna. In the surroundings, very interesting testimony of the prehistoric Nuragic civilization can be found.